Dave Stamey to be Western Music Association Hall of Fame inductee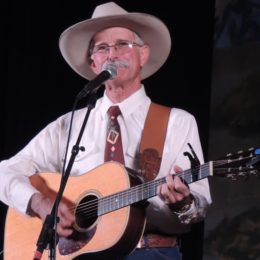 Breaking News!
DAVE STAMEY
Western Music Association Hall of Fame Inductee
Mr. Johnny Western, (The Ballad of Paladin) and Chairman of the Western Music Association's Hall of Fame Committee, announced this week that Dave Stamey will be inducted into the Hall of Fame at the annual Western Music Association (WMA) Convention in Albuquerque, NM this November.  Dave Stamey is an 8-time winner of the coveted Entertainer of the Year Award, plus numerous awards for singer, songwriter and entertainer. Mr. Western states that Dave has won just about every award the WMA has offered!
For more information about the Western Music Association and the Awards Show, please visit www.westernmusic.org.
Dave Stamey will be in concert at the Huber Opera House August 11th.  Get all the concert details here.