Honk! Jr.
Date: Fri, Jul 22, 2016 - Sat, Jul 23, 2016
Time: 7:00 pm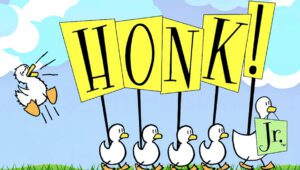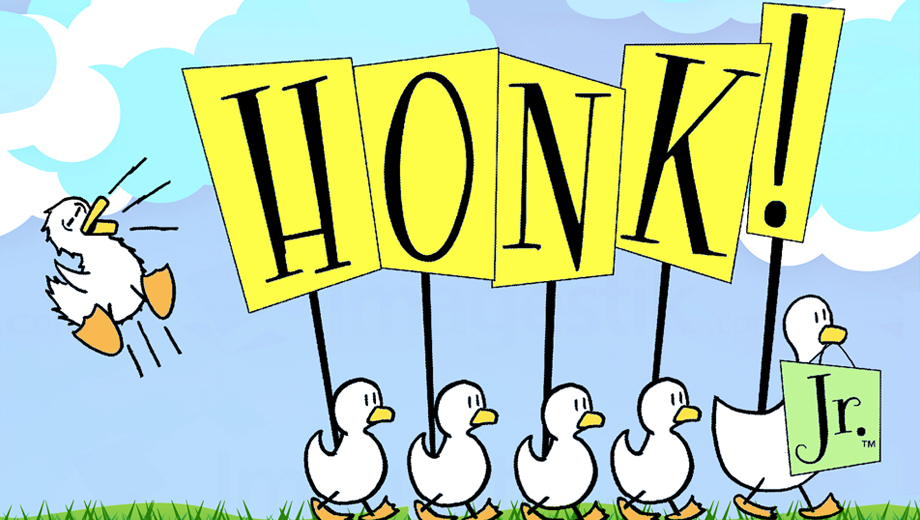 Honk Jr! is a musical adaptation of the Hans Christian Andersen story The Ugly Duckling, incorporating a message of tolerance.  The book and lyrics are by Anthony Drewe and music is by George Stiles (of the British songwriting duo Stiles and Drewe).  The musical is set in the countryside and features Ugly, who looks quite a bit different from his darling duckling brothers and sisters.  The other animals on the farm are quick to notice and point this out, despite his mother's protective flapping.  Feeling rather foul about himself, the little fowl finds himself on an adventure of self-discovery, all the while unknowingly outwitting a very hungry Cat.  Along the way, Ugly meets a whole flock of unique characters and finds out being different is not a bad thing to be.  A cygnet who is mistaken as an ugly duckling upon falling into his mother's nest and is rejected by everyone but Ida (his mother), a sly tomcat who only befriends him out of hunger, and several other barnyard characters.
The Huber cast includes 60 young people from 11 surrounding communities!  The talent shown at auditions will bring you a wonderful performance on July 22 & 23, 2016 at 7:00 p.m. at the Huber Opera House and Civic Center. 419-542-9553.
The musical debuted at The Watermill Theatre in England in 1993. The West End production opened in 1999 and won the 2000 Olivier Award for Best Musical.
HONK, JR is presented through special arrangement with Music Theatre International (MTI). All authorized performance materials are also supplied by MTI. www.MTGIShows.com
Tickets for Honk! Jr. on Friday, July 22nd and Saturday, July 23rd, 2016 at 7:00 p.m. are available by calling the Huber at 419-542-9553.  Prices are $12 for adults, $10 for seniors 60 and over, and $8 for students age 18 and under.