JULY 21, 22 & 23
Horton the Elephant, the Cat in the Hat and all of your favorite Dr. Seuss characters spring to life onstage in Seussical JR., a fantastical musical extravaganza from Tony-winners, Lynn Ahrens and Stephen Flaherty.
Directed by: Julie Hall and Chris Feichter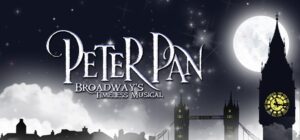 OCTOBER 20, 21 & 22
Peter and his mischievous fairy sidekick, Tinkerbell, visit the nursery of the Darling children late one night and, with a sprinkle of pixie dust, begin a magical journey across the stars that none of them will ever forget. In the adventure of a lifetime, the travelers come face to face with a ticking crocodile, a fierce Indian tribe, a band of bungling pirates and, of course, the villainous Captain Hook.
Directed by:  Denver Henderson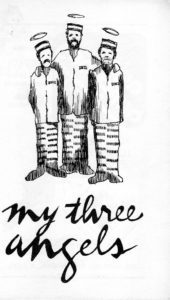 DECEMBER 1,2 & 3
The scene is French Guiana, a region where on Christmas day the temperature has graciously dropped to 104 degrees. Three convicts are employed as roofers by a family, whose roof is in desperate need of maintenance. On the way from France is an evil-minded cousin, to oust the father of the family from his business, and his cold-blooded nephew, who is jilting the father's daughter for an heiress. The three convicts—two of them murderers, the third a swindler—take the visitors on. All three have warm hearts and are passionate believers in true justice. Possessing every criminal art and penal grace, they set matters right and in doing so redeem themselves as real life angels to the grateful family.
Directed by: Dave Snyder
My Three Angels is presented by special cooperation with Dramatists Play Service, Inc., New York, NY.